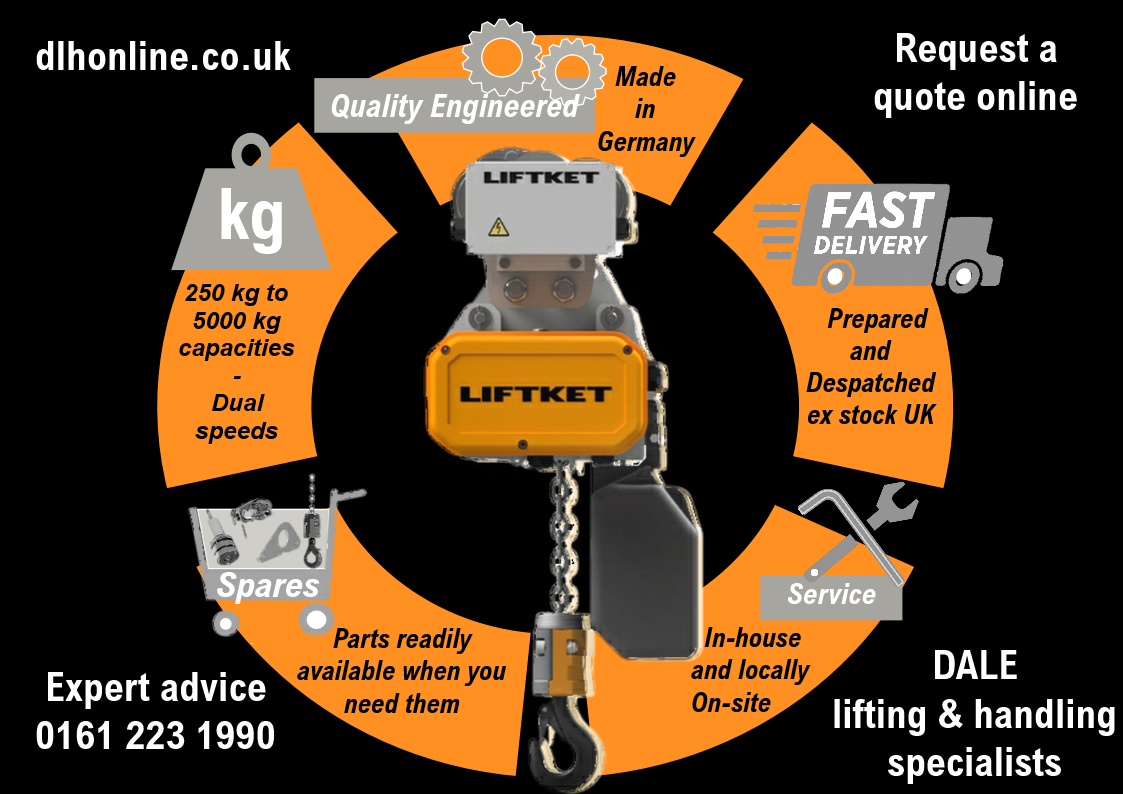 Star LIFTKET Speedline Electric Chain Hoists next-day delivery from UK stock
German manufactured LIFTKET hoists from 250kg- 5-tonne lifting capacity.
The LIFTKET hoists are reliable units that have been produced near Leipzig since 1948.
They are 2-speed all motions with 24V low voltage contactor control - no PCB boards.
Upper and lower limit switches are standard in all units.
Thermal protection for lifting motor.
The pendants are fitted with plug and sockets.
Assembled eye or hook suspension.  The trolleys are push travel or are powered and fitted with a plug and socket connection to the hoist to ease site work when installing.
Stock hoist bodies up to 5t with all the components required to customise to your specification- Chain up to 20 metres lift and pendant cable,
Trolleys up to 300mm beam width, pendants, suspensions etc.
Request your no-obligation personalised quotation today CLICK HERE or call 0161 223b 1990 to talk to our sales team.