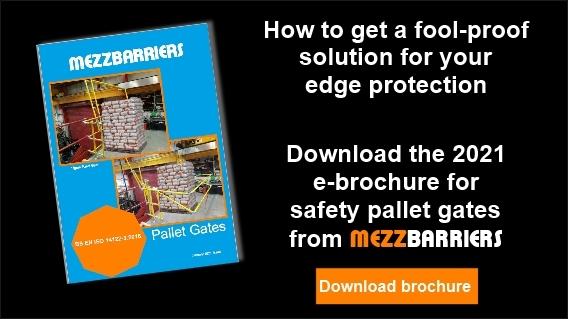 This comprehensive safety pallet gate range will almost certainly have the perfect solution for your workplace. Whether you are loading by forklift truck or overhead hoist there is a safety gate system that will meet your obligations in providing fool-proof fall protection whilst alll loading operations are carried out. All models meet BS EN ISO 14122-3:2016 standard for safety pallet gates.
Website: https://www.dlhonline.co.uk/by-brand/mezzbarriers-safety-pallet-gates
"The Mezzbarriers range of pivoting safety gates can provide an innovative and safe solution for even the most difficult applications including mezzanines, work platforms, walkways and high-level door openings."Tasks such as loading extra large and high pallets, Big Bag handling and unloading by vacuum sack handlers can be accommodated.The Mezzbarriers division of the DALE Group in Manchester supply safety pallet gates and load handling gates all over the UK, Europe, North America and the Middle East.
Need to arrange a demonstration* or talk to an expert - Call 0161 223 1990 or Email mezzbarriers@dale-lifting.co.uk
*By appointment at our Manchester works dedicated demonstration area.