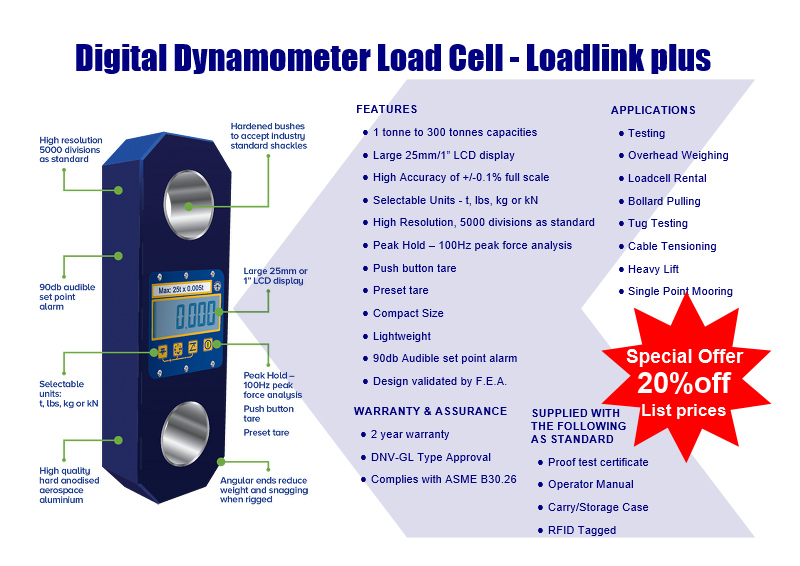 Decades of development into this product include many stand out features such as Straightpoint's unique strain gauging method that helps compensate for wire rope torque when the Loadlink is loaded.
This latest version of the digital dynamometer has advanced features and benefits providing solutions for today's complicated load test and force monitoring needs. The Loadlink plus features full function push button controls for tare, choice of units (lbs, kg, kN, and tonnes), peak hold, preset tare, audible set-point alarm, and an overload counter.
The advanced microprocessor-based electronics provide the Loadlink plus with high speed read rates, extreme resistance to industrial level noise, and unprecedented stability. This high stability gives the Loadlink plus over 5,000 divisions and the highest standard resolution of any digital dynamometer on the market today. Constructed of high-grade aircraft quality aluminium, Straightpoint's advanced internal design structure allows the product to once again top the charts with an unmatched weight to strength ratio for load weighers
Straightpoint's link style digital load indicators are on average 30% lighter than their closest competitor with the same safety rating.