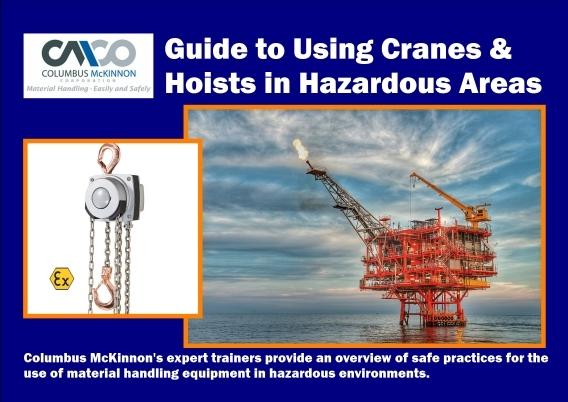 Thank you for downloading your guide to spark resistant and explosion proof lifting. Columbus McKinnon's application experts provide an overview of safe practices for the use of material handling equipment in hazardous environments. Use this guide to educate your employees, use as a reference, or have available at your job site.
Across a variety of industries, ranging from upstream oil and gas and refining to agriculture and woodworking, potentially flammable atmospheres can present a unique set of challenges for material handling equipment.
These environments can pose a serious threat to materials, equipment, and, most importantly, personnel.
Ideal for Manual Lifting in Hazardous Areas...
Looking for an innovative hand chain hoist for hazardous environments? The Yalelift 360™ ATEX hand chain hoist is built for use in explosive atmospheres and features a unique patented hand chain cover that rotates a full 360 degrees to lift loads from virtually any angle.